Pocket Full of Stones is a labor of love that initially started as a way to help people understand the power they already possess to create the life they've always wanted. The owner and founder, Joy Woodson, learned at an early age the importance of mental awareness and gained a thirst for knowledge as it pertains to Holistic v. Western Medicine.
Raised by an aunt, Dr.Shelley McIntosh, who sought to teach her different methods for aligning her energy system, Joy developed a passion for crystals and their transformative ability that has grown into a thriving business that helps to heal humanity.
​
"This all started from a small collection of stones that my uncle would bring back from missionary church trips,"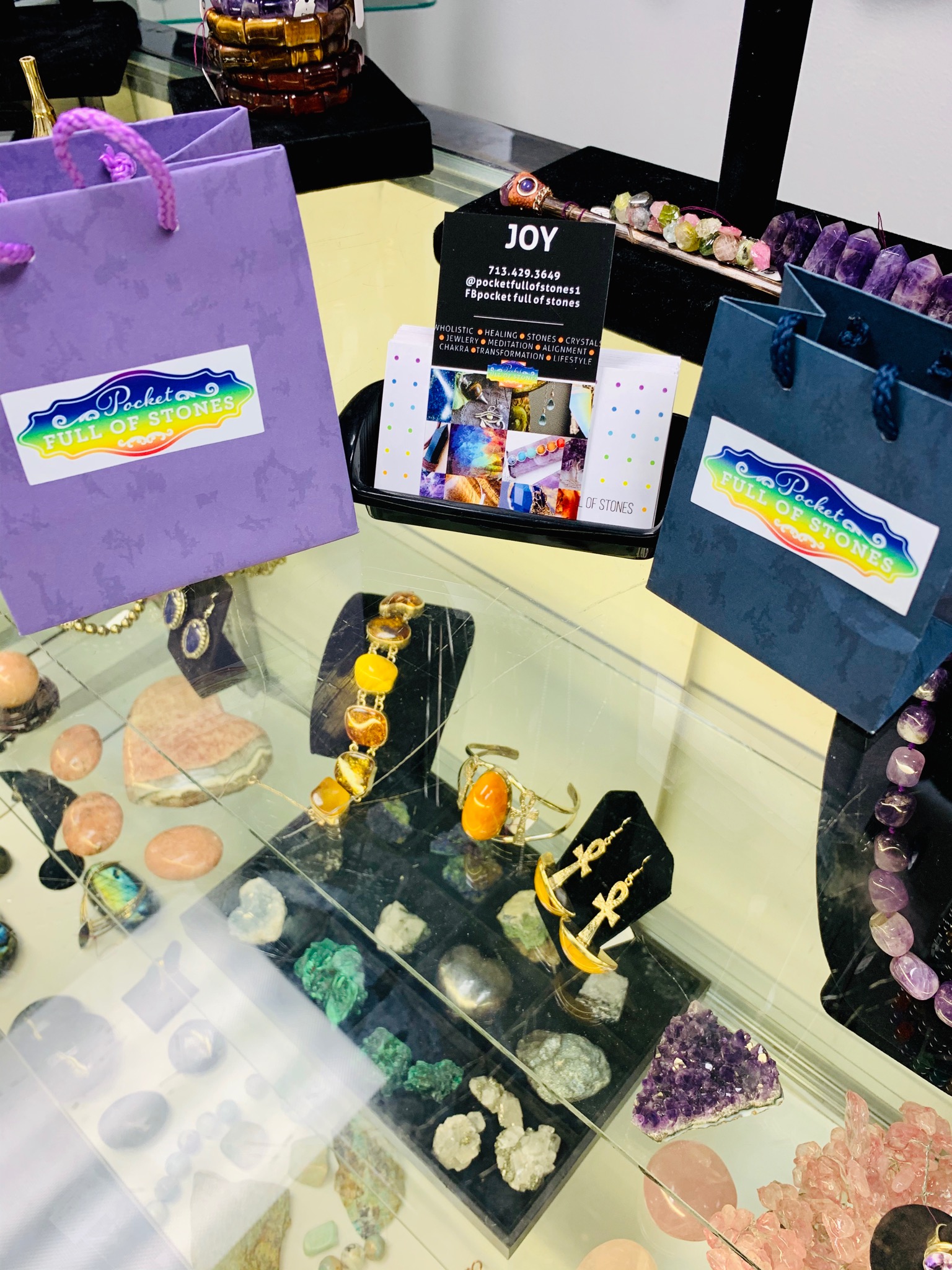 Joy says As she continued to learn more about those crystals and their restorative properties, she became
intrigued and eventually connected with her spiritual mentors. Under Ms. Wanda Beaudreaux's tutelage and Akua Gray's leadership, Joy became a Certified Level 3 Reiki Master providing services in Reiki, Chakra reading/balancing, and crystal therapy. These services are an extension of what Joy has been doing since she was 18 years old braiding hair in her mother's apartment. Clients remember her praying over them and speaking to them about their energy even then, but it was a 2016 trip to Ethiopia that encouraged her to stop running from her gift. Nelson Mandela says, "there is no passion to be found playing small - in settling for a life that is less than the one you are capable of living." That first trip to Ethiopia sparked a fire that encouraged Joy too, not only visit several times more but also go public with her services and create beautiful jewelry using the crystals she loves so
much.
These events and thoughts have brought into fruition a beautiful crystal and metaphysical supply store that is nestled in the heart of Houston's museum district at 4916 main st, Houston texas 77002, where customers can shop in person or online.
​
Pocket Full of Stones hopes to provide knowledge of alternative healing and awareness of its benefits,
and we take pride in providing diverse and thoughtfully created products and services all infused with reiki energy.